Running a profitable airport demands effective streamlining and simplifying passenger travel while limiting the operation costs.
Unmanaged Airports, not only cut profits but also amounts to Flight delays, Check in queues, choked lifts, and car parks, congestions and bottlenecks on the air side, land side and terminal.
With the number of commuters increasing day by day, airports are ever expanding their capacities to accommodate them. With an Emission impossible initiative all over the globe these energy guzzlers becoming uncontrollable.
Galaxy enabled smart airport solution
Diverging needs Converging Solutions
It is thus necessary to have data mobilization and central management for more timely and accurate information that is needed to make planning, financial and operational decisions on a long-term basis as well as day-to-day short-term decision.
All major stakeholders in an airport, especially the airport operator is faced with critical choices and decision due to passenger safety and security, at the same time needing to balance the financial and operational objectives for the airlines and ground-handlers. This is more important recently, with the greater emphasis on airport and aircraft securityand safety.
CIAS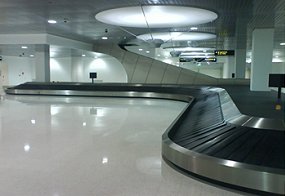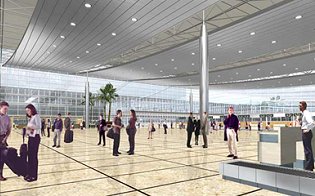 With the current scenario of different systems in Operations, Security and Safety running as independent stand alone systems or as ad hoc point to point integrated systems,data are marooned in islands pertaining to the particular system limiting its use for a central monitoring /control or any other system which may use it.
An integration framework is needed to avoid this "spaghetti integration",which doesn't conform to a whole building approach and poses problems to maintain enhance and extend.
From Aviation Information to Business Information
Our "Mantra" of Whole Building integration and interoperability and proven track record has enabled us to integrate systems that are core to an airport.
Disparate systems are converged on to an IP based platform which facilitates data mobilization using open standards protocols like BACnet, Lonworks, EIB, OPC, XML/SOAP, SNMP, Modbus/TCP

Features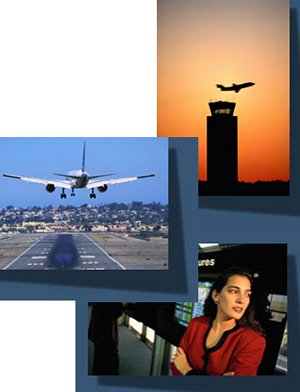 Reliability – Based on tested industry standard protocols with error handling and error responses
Maintainability->Well-defined interfaces and well-structured design ensures
Evolve ability-able to adapt to continuous changes in business requirements and technologies over time.
Extensibility -ease of adding new functions to the system, either to support new business functions.
Scalability- ease of adding more system in future
Interoperability-Based on Open standards with data standardization
Secure- User management with permissions and SSL Security
Areas of expertise
We explored opportunities in operation efficiency and profitability that arise in various areas like:
Airport Business
Airport Operations & Maintenance
Airport Security
Airport Safety
Airport Business

We explored opportunities in operation efficiency and profitability that arise in various areas like
Aggregation of management information for Short Term critical Decisions and Long term Planning.
Energy Usage data analysis and report
LCA and MTBF ,MTBR reports.
Management level Real Time Data and Alarms and History repository and reports.
Data Mobilization with Web enabled solutions.
Light weight Access Heavy Weight Applications
Airport Operations & Maintenance
Streamline Operations –
Procedures and service demands based on flight events or passenger events. With interactive Graphical user interface.
Event Sequencing, Triggering -
Sequenced events can be triggered after completion of the previous event.
Delays, Rescheduling, Cancellation information mobilized to all relevant systems.
These event would likely originate from Air Traffic Control (ATC), and has impact on business area functions such as Flight Information Display, Ramp Handling, Baggage Handling, and Cargo Operations,Transport systems ,Security access schedules, Lighting Schedules, Operation schedules for arrival lifts, skytrains and escalators.
Airport Operations & Maintenance

Service demands based on passenger traffic to ease congestion
Load based Monitoring - Scheduling - Control of services for Resource Efficiency.
Single Seat Operation for various disparate systems.
Reduced downtimes for various system.
Airport Security
Respond to threats more quickly.
Mitigate risk.
Consolidated Alarming and Trending of data for Field Alarms and System Faults to reduce down time.
Cross verification of data transferred within integrated systems .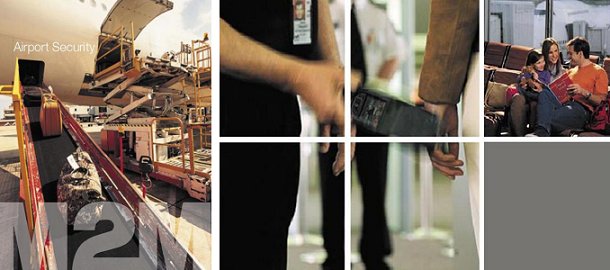 Pacific Controls M2M Solutions
Real time, all time Communications for Airports:
With this broad portfolio, Pacific Controls M2M Solutions offer the right technology for airports of every size. In addition to the right technology we offer our customers comprehensive services for the entire value chain. As your partner, Pacific Controls will be able to implement innovative solutions that deliver fast return on investment, boost productivity, and help airports explore new business opportunities.
Airport Security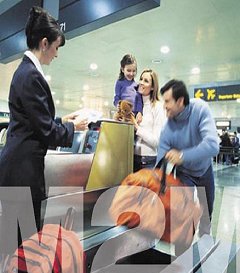 Increasing security concerns and consequently stricter regulations have led to a multitude of new security measures adopted byairports globally.
Without comprising the traditional autonomy of both security supervision and flight/terminal operations, the ASOC (Airport Security and Operations Center) gives operators the advantage to evaluate the operational consequences of any intended measures, and to identify those measures or remedies with minimal disruption to operations. Immediate assessment of situations is essential to professional crisis management, and ASOC provides the basis to informed decision-making.
The system combines information and data gathered from relevant safety and security systems (e.g. Fire Alarm, Intrusion Detection, EDS, BRS, CCTV, Access Control, Biometric ID's, Help Point Intercoms, etc.), and from operation systems, which in most cases will be represented via an Airport Operational Database (AODB) like the UFIS ( Universal Flight Information System) central database.
Airport Safety
Single seat monitoring for life and safety systems.
Escalation of alarms
Verification of bogus alarms.
Initiate safety measures in other systems on a life and safety alarm.
Alarms and field level faults consolidation.
Communications and Wireless Application
Pacific Controls Converged Integrated Airport solution is a unified information distribution and transformation tool with almost no limitations in multi-protocol interfaces.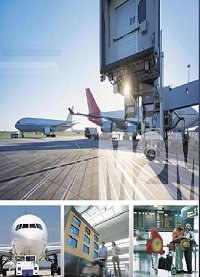 Depending on the information to be transferred, the interface can operate in batch or real time mode. The following are a few of the interfaces that are integrated through the IT system to achieve a converged Airport Solution:
Air Traffic Control Systems
Airline Host Systems
Airport Operational Database
Airport System Vendors
Baggage Handling System
Billing and ERP
Building Management
Common User Terminal Equipment (CUTE)
Crisis Control Centre Applications
Docking System
Flight Information Display Systems
Internet
Master Clock
Personnel Management Systems
Public Address Systems
Pacific Controls Airport Solutions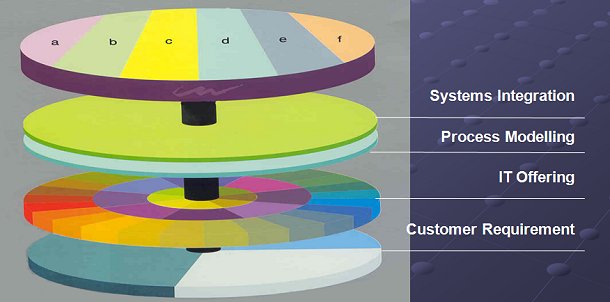 a. Converged IP Security Solutions
b. Converged Building Management System
c. Integrated Lighting Control Systems
d. Airport Operations Centre
e. Airport Operations Crisis Centre
f. Facilities Management
Summary
Large-scale airport systems integration is a very complex and difficult task.
Different Airports in different sizes have different systems with different vendors making each project different.
It require a holistic approach with a strong framework which supports all protocols in use to realize seamless data integration with different system.
Intricate knowledge of Airport business, process,procedures and event along with know how of Open standard protocols are key pre-requisites to an effectual completion and operation of CIAS.
References
Dubai International Airport Expansion (Phase II)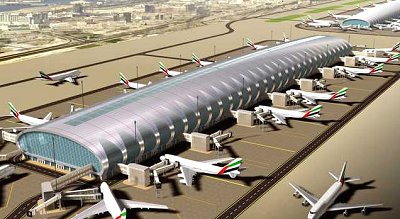 Building Integration System is a Software solution which enables management level interfaces among different sub-systems in the Airport like Fire Alarm, Security & Access Control System,Building Management, Lighting Control & Monitoring System, Power Management Units,Uninterrupted power Supply, Emergency Central Battery System, Management Information Systems, Integrated Aircraft Stand System,CMS-Horizontal Vertical Transport System, CMS Skytrain and NTP.
This is possible as BIS uses the NiagaraAX Frame work which provides a unified platform to interface with any embedded device imaginable, regardless of manufacturer or communication protocol. It models the data and behaviour of the devices into normalized software components, providing a seamless, uniform view of device data to the enterprise via a wide variety of IP-based protocols, XML-based connectivity options, and open API's
The BIS Stands as a Message broker in the Airport LAN and creates interfaces with different sub-systems using its driver modules. i.e a system having an OPC server when needs to interface with and BACnet Client, BIS play the intermediate role as an OPC Client and BACnet server, thus enabling communication across different subsystems.
The Building Integration System(BIS) works like a gateway between various Extra Low Voltage Systems (ELVS). Point's Status Alarms from the Source system, is parsed /translated to a format and protocol understandable by the Destination System
The BIS provides a range of services/drives to meet the requirements of ELVS and the integration System (IS). All the ELV System Interfaces are interfaced via the BIS.
Apart from data exchange the BIS uses its driver health monitoring or watch dog functionality to monitor the health status of all the servers, maintaining the health record in its history records or logs.
Architecture
The BIS interface with different sub-systems constitute of a wide variety of IP Based Protocols namely BACnet, OPC, XML/SOAP, Modus/TCP, SNMP, NTP.