Managed Services for Business Process Efficiency
The service provides live and more detailed information, valuable historical reports, live alert information and centralized logs that allow equipment manufacturers to identify trends and adapt best practice
AAA

AAA construction equipment establishment is the specialist dealer in used cranes and other construction machinery. Pacific Controls is engaged for integration of generators and heavy earth moving machinery under oil and gas projects of AAA.
Access Rental Gulf

Access Rental Gulf operates a rental fleet over 400 Powered Access machines based over the UAE and KSA from the leading manufacturers of Mobile Elevating Work Platforms (MEWPs), such as Skyjack, Genie and Haulotte. Pacific Controls is awarded a 5 years contract to integrate machines of different manufacturers.
Al Bahar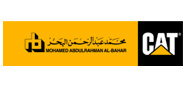 Mohamed Abdulrahman Al-Bahar is one of the leading business houses in the Arabian Gulf. Their Machinery Group, represents Caterpillar® in Bahrain, Kuwait, Qatar, UAE and in Oman through their associate - Oasis Trading and Equipment Co. Pacific Controls has already integrated 100+ assets of Al Bahar in a 5 year monitoring project.
Al Ghazal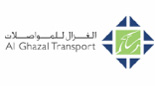 Al Ghazal provides inner and intercity shuttle services between the Emirates, staff transfers for airlines and the oil industry, student transfers for universities and schools & private hires for family or community events. Pacific Controls is engaged with them for Integration of Buses along with students' attendance and safety monitoring system.
Al Ghurair Foods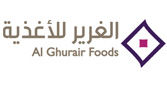 Al Ghurair Foods is a technologically advanced, multi product manufacturing enterprise providing the highest level of professional service to hotels, restaurants and caterers. Al Ghurair has awarded a food storage critical asset monitoring project to Pacific Controls.
Al Naboodah

Swaidan is the biggest trading wing of the Saeed& Mohammed Al Naboodah Group's Commercial division, one of the UAE's leading brand names. Pacific Controls is engaged for integration of Buses along with student's attendance and safety monitoring system. These buses are manufactured by Ashok Leyland.
Carrier

Carrier is the world's leader in high-technology heating, air-conditioning and refrigeration solutions.
Carrier is a part of UTC Building & Industrial Systems, a unit of United Technologies Corp., a leading provider to the aerospace and building systems industries worldwide. Pacific Controls is engaged for Integration of Chillers in UAE for carrier.
Diamond Lease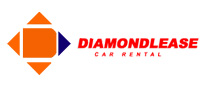 Diamond lease specializes in short term rental & long term leasing of vehicles - ranging from small/mid-size saloons, 4-wheel drive SUVs, pick-up trucks and buses & refrigerated container trucks. Pacific Controls is engaged in this project for integration of 100+ Thermoking trucks.
Enerwhere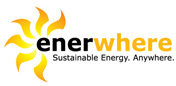 Enerwhere provides sustainable and economical solar-diesel hybrid energy solutions anywhere. Pacific Controls is awarded to integrate off grid projects of integrated solar and turbo generators. This project is Gateway to off grid projects market.
Gulf Precast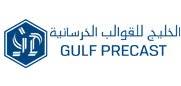 Gulf Precast is a UAE leader in Precast Manufacturing. With six precast manufacturing plants, four in Abu Dhabi and 2 in Dubai. Pacific Controls has integrated 100+ cranes in this awarded project.
GWB International

GWB is authorized OEM power generation equipment for sale and rental in the Middle East, Africa and South Asia region. GWB is an Authorized OEM Distributor for Eastern giant Cooper Corporation. Contract is signed for their Generators in UAE. Project execution is in progress. Other than Generators monitoring additional contract for lighting Distribution Boards monitoring is also released.
Kanoo Machinery

Kanoo has diversified business industries in shipping, travel, machinery, logistics, property, oil & gas, power industrial chemicals, training, joint ventures, retail and commercial activities, among others; and operates extensively throughout Saudi Arabia, Bahrain, United Arab Emirates, Oman, Yemen and Qatar.
Pacific Controls is awarded a 5 years contract to integrate 8000+ machines of 14 different manufacturers to be connected in six countries.
Madar

MADAR is licensed by the Abu Dhabi Education Council (ADEC) to follow an international curriculum that leads to Advanced Placement, TOEFL and SAT examinations. Graduates are thus qualified to join the world's best universities. Pacific Controls has delivered integration of Buses along with students' attendance and safety monitoring system for Madar.
Marhaba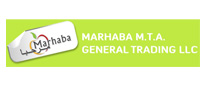 Marhaba the premier supplier of high quality food produce in the UAE and beyond. Project was awarded for integration of their Thermoking trucks.
Shanawaz

Shanawaz Group Of Companies full service Transportation Company and One of the BEST PASSENGER TRANSPORTERS, 2004. Pacific Controls is engaged with integration of Buses along with students' attendance and safety monitoring system.
Speedy Hire

Speedy is a UK provider of equipment and support services to clients across the construction, infrastructure, industrial, manufacturing, facilities management, retail, and leisure and events sectors. Speedy has awarded a power project of 28 MW for monitoring.