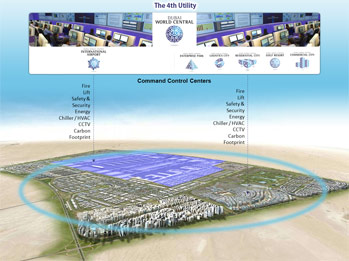 Dubai World Central is a 140 square kilometer, multi- phase development with the world's biggest airport, DWC-Al Maktoum International Airport, at its core.
Fully self-sustaining, Dubai World Central promises to be a key benchmark in the evolution of the emirate, a genuine city- within-a-city. DWC creates a new benchmark in urban planning and destination living designed to support Dubai's aviation, tourism, commercial and logistics requirements until 2050 and beyond, and represents one of the most important developments in the history of the United Arab Emirates.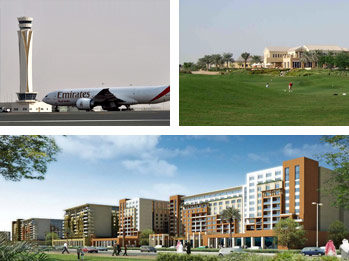 In perspective, the total dedicated land area is almost twice the size of Hong Kong Island and expected to have an ultimate population of 945,000 people working and living within its borders.
The master plan is composed of six inter-related mini-cities; each carefully planned to satisfy good quality living and work environment, through integrated high quality living standards, while contributing to DWC's f