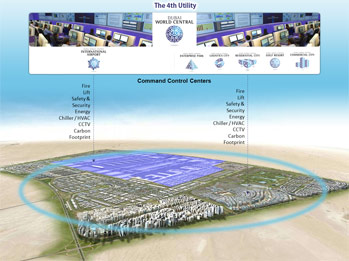 Dubai World Central is a 140 square kilometer, multi- phase development with the world's biggest airport, DWC-Al Maktoum International Airport, at its core.
Fully self-sustaining, Dubai World Central promises to be a key benchmark in the evolution of the emirate, a genuine city- within-a-city. DWC creates a new benchmark in urban planning and destination living designed to support Dubai's aviation, tourism, commercial and logistics requirements until 2050 and beyond, and represents one of the most important developments in the history of the United Arab Emirates.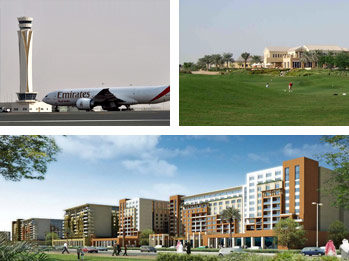 In perspective, the total dedicated land area is almost twice the size of Hong Kong Island and expected to have an ultimate population of 945,000 people working and living within its borders.
The master plan is composed of six inter-related mini-cities; each carefully planned to satisfy good quality living and work environment, through integrated high quality living standards, while contributing to DWC's functional organizational structure. DWC golf city.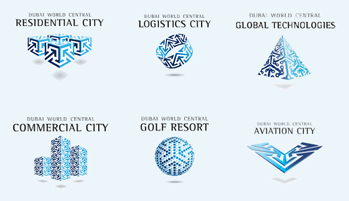 DWC, with infrastructure costs estimated at US$ 33 billion, comprises the following developments:
DWC-Al Maktoum International Airport
DWC Aviation City
Dubai Logistics City (DLC)
DWC Residential City
DWC Commercial City, and
DWC Golf City
DWC is backed by the Government of Dubai and is chaired by His Highness Sheikh Ahmed bin Saeed Al Maktoum, Chairman, Dubai Aviation City Corporation, Government of Dubai.
DWC also creates the world's first fully-integrated, multi- modal logistics platform in a single, customs-controlled zone
Significant features
Integration of diverse ELV systems into a management level network and real time analyses of data to attain significant cost reduction year on year
Multi entity integration of device eco-systems from diverse protocols with the proprietary enterprise city management framework "Galaxy" to deliver real time controlling of entire airport infrastructure The projected outcome is a city hin the airport which will be managed by a command and control centre with seamless communication capabilities.
Concept Architecture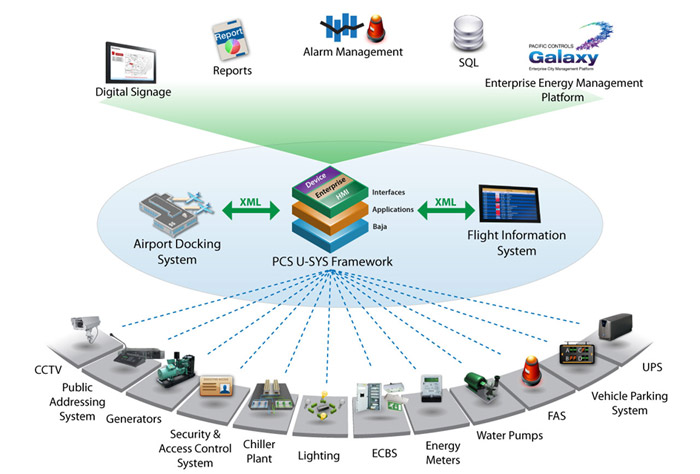 ROI opportunities
Sustained diminishing of utility cost through state of the art systems monitoring
With facilitation of remote infrastructure management, man power cost and overall operational cost are reduced significantly
With Galaxy monitoring and analyzing energy data there is guaranteed reduction in energy usage and maintenance downtime
Increase in operational efficiency as the traditional "Tower of Babel" situation is averted through end to end system integration.
User Interface

Dubai International Airport

Master systems integrator for world's first ICT enabled airport operations and management systems. Integrating over 20 sub systems.
Dubai International Airport Expansion
Terminal 3, Concourse 2 & Car Park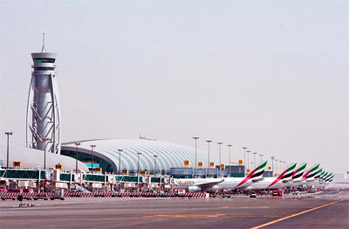 BIS (Building Integration System)
FAS – BIS interface
LCMS – BIS interface
FGS – BMS interface
Airport Building ELV Systems
Building management system
Fire alarm system
Lighting control & monitoring system
Security & access control system
Power management unit
UPS
Emergency central battery system
Conveying management system – HVTS
Conveying management system-sky train
Integrated aircraft stand system
Baggage handling system
MATV
SMS
Concept Architecture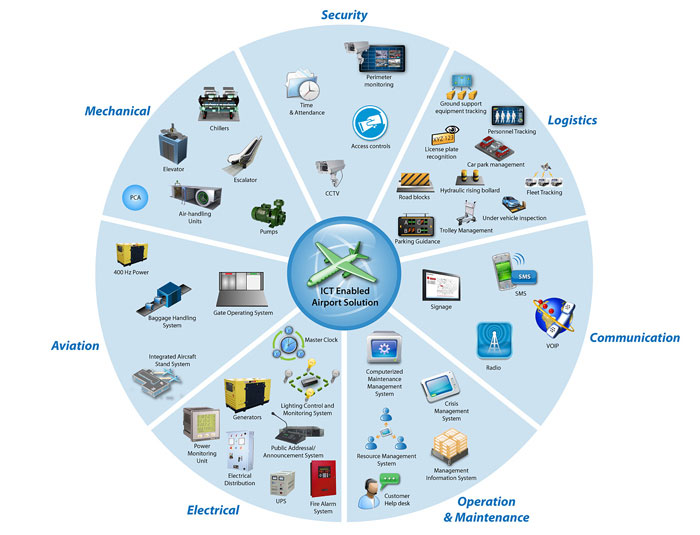 Integration: the act of combining into an integral whole
Interface : hardware or software link that links one device or system to another
Protocol : rules determining the format and transmission of data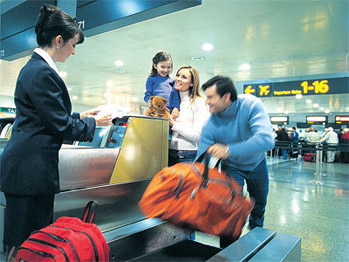 BIS - building integration system
IS - integration system
BMS - building management system
SACS - security access control system
CCTV - closed circuit television
FAS - fire alarm system
CMS - conveying management system
HVTS - horizontal and vertical transportation system
PMU - power management units
UPS - static uninterruptible power unit
ECBS - emergency central battery system
LCMS - lighting control and monitoring system
SCADA - supervisory control and data acquisition system
MATV - master antenna television
IASS - LOCAL integrated aircraft stand system
Dubai International Airport Expansion
Concourse 3
Airport Building ELV Systems
Building Management System
Fire Alarm System
Lighting Control and Monitoring System
Security and Access Control System
Power Management Unit
UPS
Emergency Central Battery System
Management Information System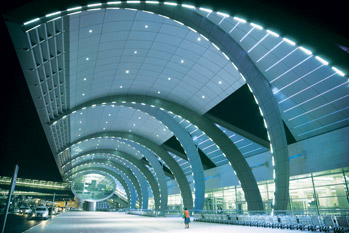 At C3, the world's first Airbus A-380 dedicated facility designed for the exclusive use of Emirates Airlines, Pacific Controls takes the role of the Building Integration System where the messages from the different Airport ELV Systems are parsed, interpreted and forwarded to the destination systems in the protocol supported by those systems. The flight schedules updated by the Management Information System are forwarded to the respective ELV Systems, where operations are dependent on the schedule of the flights. BIS takes the role of a system watch dog monitoring the health status of all the connected servers and Gateways.
The integrated application on which the BIS runs is an unified platform enabling centralized monitoring and controlling through the web, a seamless environment where by data is normalized relieving the user the intricacies of different protocols from different vendors.
User Interface

Mobily - Etihad Etisalat Company

Supply, Installation, Testing, Commissioning & Integration of Safety, Security & BMS Solution for Mobily Premises in Saudi Arabia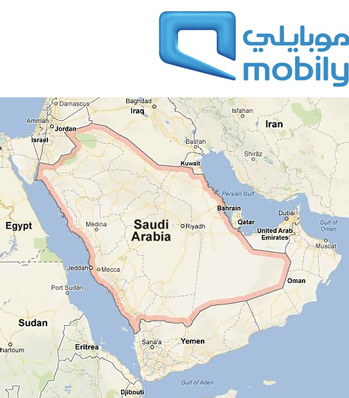 Pacific Controls plan to provide a highly equipped Integrated Command Control Center solution to monitor, control and manage their assets in (24x7 days) located in Saudi. PCS shall design, install, configure and maintain the CCC for the Mobily. The focus of Pacific Controls is to promote the ICT sector in playing an important role in reducing operation cost, Energy cost and CO2 reductions. This strategy should include target based implementation of ICT services, and M2M technology in buildings and infrastructure in the gulf regions.
Mobily is looking to Revamp and update the Security and Building Management systems within their asset base in the Kingdom of Saudi Arabia through the breakthrough ICT enabled services from Pacific Controls. This is going to be achieved by integrating diverse facilities of Mobily and providing a single window solution which can be monitored and managed. The monitoring and management will take place from a Central Command and Control Center in Saudi. The different sub-systems to be integrated are Building Management System, Closed Circuit Television System, Security Access control system, Intrusion detection system, HVAC system, Lighting control system, Fire Alarm system, Power monitoring system, Communication and Media system, Metering and Billing system and Energy Management.
Pacific Controls provides the solution beyond today's technology; our solution will improve the performance of various facilities to monitor, control and manage their assets seamlessly. The expected outcomes of this programme is that, Pacific Controls will deliver complete turnkey solution, meeting all objectives required and enabling both the organizations to develop further business together. Some of the key benefits to the client will be: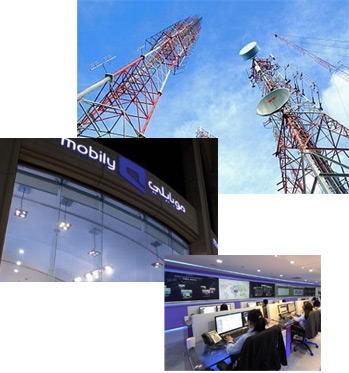 Converging controls and monitoring solution
Increased accessibility
In-depth analytic of business operations
Personnel management
Reduce downtime, faults and equipment failures
Comparable platform for equipment efficiency, energy data
Benchmarking
Centralized alarms and escalation
Rigid energy management provisions
Enhanced storage resources for multiple facilities with diverse subsystems
Software integration
Automated reports
The Immediate Benefits are:
Automated, accurate, critical, emergency call out and notification with receipt confirmation
Advance scenario planning and testing
Optimized manpower utilization
Web-based and voice-initiated messaging to create and communicate events
Self-service, web-based groups and personnel maintenance ensure accuracy in broadcast, dispatch and escalation
Multiple users and applications supported
Access-controlled, real-time web reporting (drill-down to summary, group, device, person levels)
Localized information delivery supports, multiple team to perform their activity on time
Live view of sites and event based recording of Alarm clips
Trend logger for various sites
Improved fault detection and monitoring of maintenance procedures