Global Command Control Center
Pacific Controls operates a state-of-the-art Global Command Control Center that provides 24x7x365 days customer support by remotely monitoring customers' assets.
Jones Lang LaSalle
United States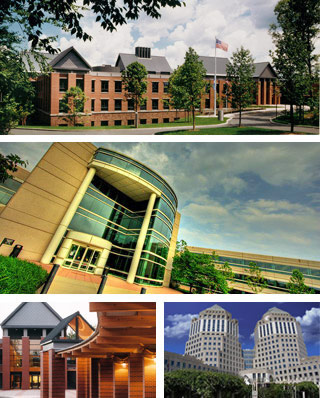 Jones Lang LaSalle, a financial company with specialization in real estate, is moving towards energy savings and awareness. As a result of their efforts toward this sustainability campaign, Jones Lang LaSalle received the Sustainability Showcase Award in 2009 for its mission to minimize buildings' environmental impacts by creating real value in energy and sustainability for its clients and in its own operations.
Beginning as a pilot project, Pacific Controls Inc. has further strengthened Jones Lang LaSalle sustainability initiative by providing in depth Galaxy services:
Building Energy Consumption Analysis
Management of chiller energy and remote control
Portfolio Energy Consumption Analysis
Building Comfort Analysis
Emaar District Cooling Plant
Dubai, United Arab Emirates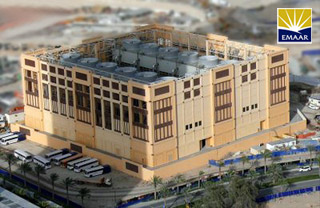 A Dubai-based Public Joint Stock Company, Emaar is listed on the Dubai Financial Market. Emaar has been shaping landscapes and lives in the Emirate since the company's inception in 1997. A pioneer of innovative community-living concepts, Emaar is the prime mover of the Emirate's real estate and construction sector.
Emaar is extending its expertise in creating master-planned communities to international markets. With six business segments and more than 60 active companies, Emaar has a collective presence in several markets spanning the Middle East, North Africa, Pan-Asia, Europe and North America.
The solution provided by Pacific Controls allows the Emaar DCP to extract data from a system or process without disturbing that process. The system installed allows data to be gathered and shared without having any effect on the process being monitored. The project involves the existing BMS of the buildings are integrated to PCS Network Interface Unit (NIU) and connecting to our Global Command Control Center. Our Command Control Center provides improved equipment and system performance, visibility to the entire system from a single location, improved resource utilization and measurement and verification of energy consumption.
Raffle City
Shanghai, China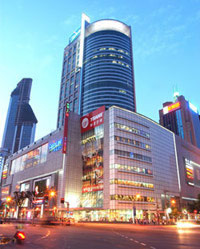 The Command Control Center provides 24x7x365 real time monitoring for building assets in Raffle City, China. The measurement of actual performance assists to identify the gaps and provides benchmarking with international standards.
The optimization strategies are formed at Global Control and Command Center to increases lifecycle reduces energy loss, thereby reducing operational and energy costs. Followings are ongoing sequence of activities in this project.
Site Audit: By a team of experts in building systems
Integration: with building electromechanical setup and systems
On line monitoring: Centralized Global Command Center
Building performance Analysis: By System Experts
Base Lining: Consumption Target
Deployment of Advance Computing: Data analysis software
Benchmarking: Gap Analysis
Recommendations: Energy Optimization
Measurement: Verification of Results
Shanghai Mart
Shanghai, China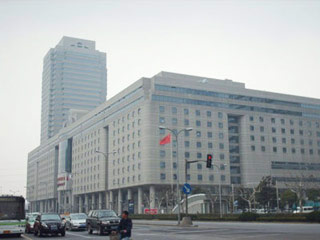 The Command Control Center provides 24x7x365 real time monitoring for building assets in Shanghai Mart, China. The measurement of actual performance helps to identify the gaps and provides benchmarking with international standards.
The service visualizes the need of energy information system that is integrated with building automation and control system. The system is capable of storing, displaying, analyzing data and generates alert and predictive alarms. The system carries out automatic diagnostics of energy incident and power flow monitoring. The deliverable is managed with specialized applications and an intelligent Dashboard to monitor the changes.
24x7 Customer Building Embassy Golf Links
Bangalore, India
The Command Control Center provides 24x7x365 real time monitoring for building assets for a 24x7 BPO Building at Primarily HVAC system of the building is integrated for performance monitoring and operational cost optimization services. The analysis made during real time data analysis and strategies derived out of it have resulted in the optimal performance of the integrated assets.
Recommendations made based on observations, trends, standard benchmark figures, operating practice, type of equipments, loading characteristics and part load efficiencies. These recommendations made out of GCCC serve in enhancing the overall performance of the system. The deliverable of this service is a package of information to the owners about the equipment health and performance of the buildings.
Waterfront, Dubai Marina
Dubai, United Arab Emirates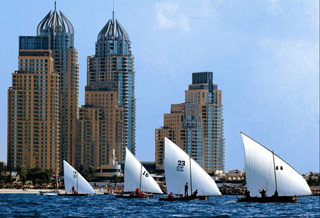 The Waterfront is a premier development at Dubai Marina. This super-luxury 20-storey apartment tower ranks as the world's first fully e-Enabled residential tower due to its engineering architecture, wherein the automation is made up from the grassroots level. All the 71 residential units installed with the e-Enabled Home Automation Systems are integrated with the Building Management System (BMS) creating a "Total Transparent Building".
Home owners at the Waterfront have the luxury of e-Lifestyle and also experience the exclusive support of 24x7x365 days remote monitoring from Pacific Controls' Command Control Center. The system enables residents to view their homes from anywhere in the world, control air-conditioning, carry out virtual parenting, check on near and clear ones from anywhere, and much more.
The e-Home Terminal in each home functions as a gateway to the world of Internet services. This touch screen provides every home with control capability to create a totally automated environment for lighting control, temperature control, security, access control etc. that increases energy efficiency. Pacific Controls' community-based B2C Portal will provide virtual shopping for all requirements of the home like procurement of food, milk, grocery, pay bills etc.