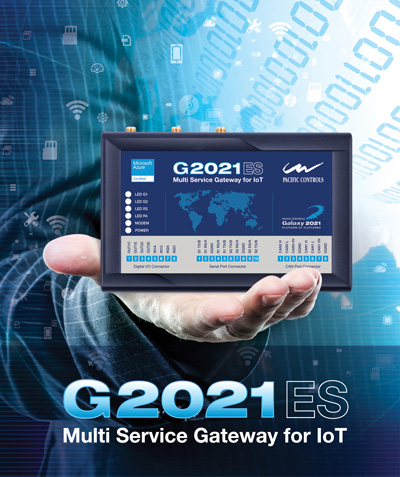 Introduction
The "G2021ES" is a purpose built, cost effective, multi-technology gateway hosted with edge analytics capability, rich set of wired and wireless communication channels and protocols and on board input/output. The product design, form factors suitable for industrial extended vibrations and temperature ranges. The product is designed for building and factory automation sectors, OEM asset management in automotive, industrial and mining sectors.
The gateway G2021ES - ensures interoperability with fieldbus-based industrial networks, allowing data communication using Modbus RTU/TCP and Profibus* protocols, SAE automotive interoperability with industry adopted SAE CAN J1939, J1708, J1587 protocols and BACNet in building automation spectrum.
To build end-to-end connectivity from the edge to the cloud, G2021ES gateway support a wide variety of field communication protocols which are wired and wireless in nature and of course the cloud communication link via cellular, Wi-Fi and 10/100 Base-T WAN interface. As the devices or device networks to exchanging data over local radio frequency networks, the gateway designed with various RF technologies including ZigBee and LoRa used to maximize the availability of the communication link for field senor connectivity.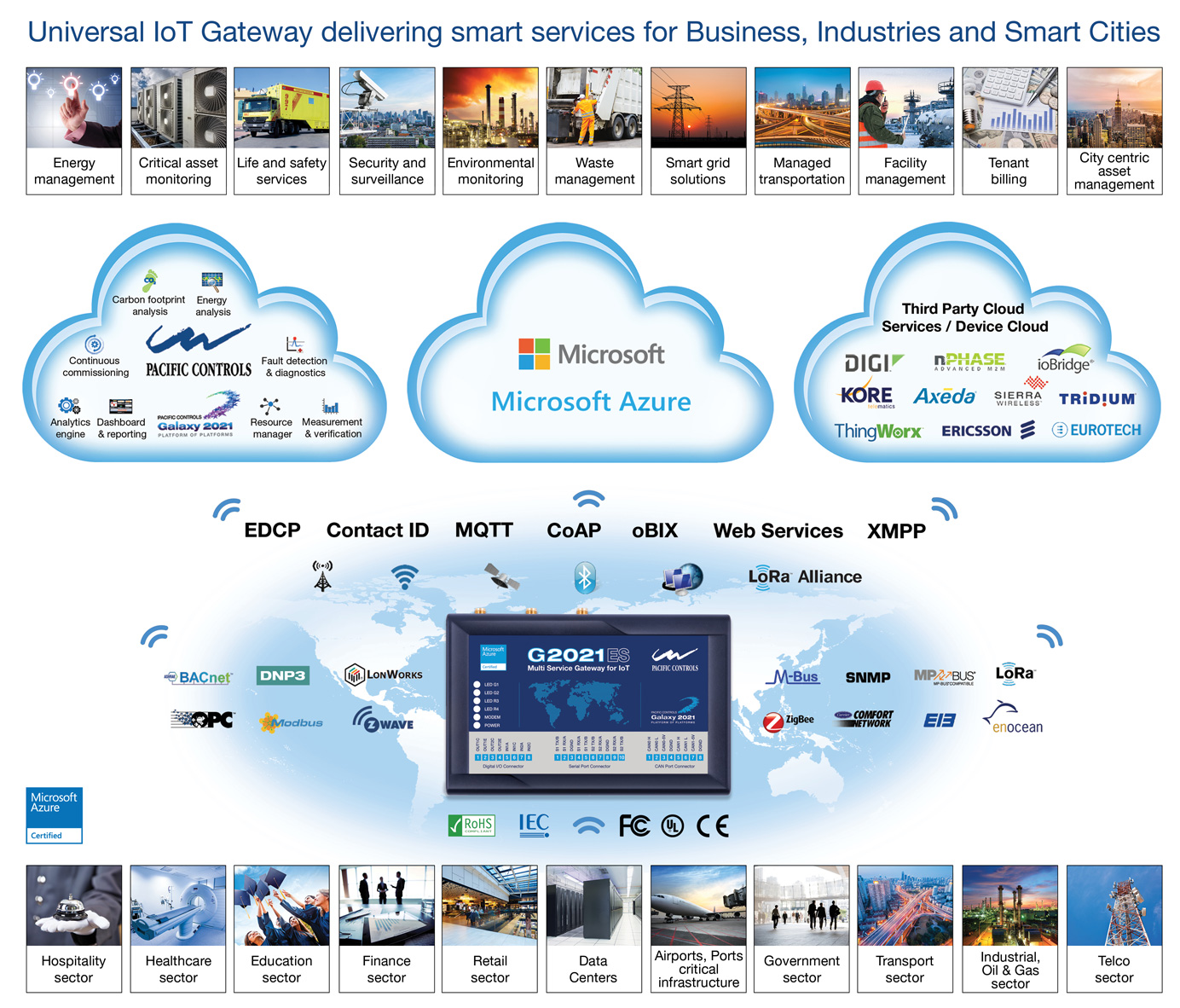 The G2021ES cloud-ready IoT gateway solution does this by delivering an open-architecture solution based on Scalable and reliable hardware platform powered by Texas Instruments ARM processor and fieldbus expansion capability.
Bring intelligence to the edge
With data channels opened, the volume of machine and sensor generated data published into IoT platforms can be overwhelming and stress network resources at peak hours of data transfer. Setting data handling policies to extract the necessary information